If you're reading this, you've already completed the first step. Well done.
Read on for more tips on how to get started or if you already have started, how to get the basics of couponing down.
Of course if you're gonna start couponing, you're going to need some coupons.
Coupons come from a few different main sources.
Paper coupons – Every Sunday (except on most holiday weekends) you can find coupon inserts in major Sunday papers. If you are lucky, some areas also distribute these same inserts directly in the mail (with all the 'junk mail'), usually mid-week.  The type of insert we get each week differs but you can look ahead at previews to see what to expect.
Digital coupons – You'll find these in the app or website of each retailer.  For example, you'll find digital coupons in the 'savings' tab on Kroger's app or website. Target's digital coupons are called 'Target Circles' and found in the Target circle section of their app and website. To use digital coupons, save the offers while logged into your account. When you go to shop make sure to enter in your information at checkout while in-store (this will usually be your phone number). Digital coupons will come off automatically before paying.
Printable – These are often shortened to 'IP' (Internet Printable).  Printable coupons are great way to save without the need for paper coupons. Some coupons may let you print it more than once but others may be single use. You cannot photocopy or print multiples of a coupon as it will have the same barcode. You can find printable coupons in a few different places:
Here's where I print my coupons
Coupons.com
You'll find tons of different printable coupons here and they constantly releasing new ones (many on Sundays). You'll need to verify with a phone number to print.
P&G Everyday
P&G Everyday offers coupons on P&G products (perfect for Target laundry deals) as well as rebates and sweepstakes. Most coupons have a limit of 1.
Kelloggs Rewards
Kelloggs Coupons offers free coupons for select Kelloggs products. You don't need an account but you'll need to verify a phone number in order to print.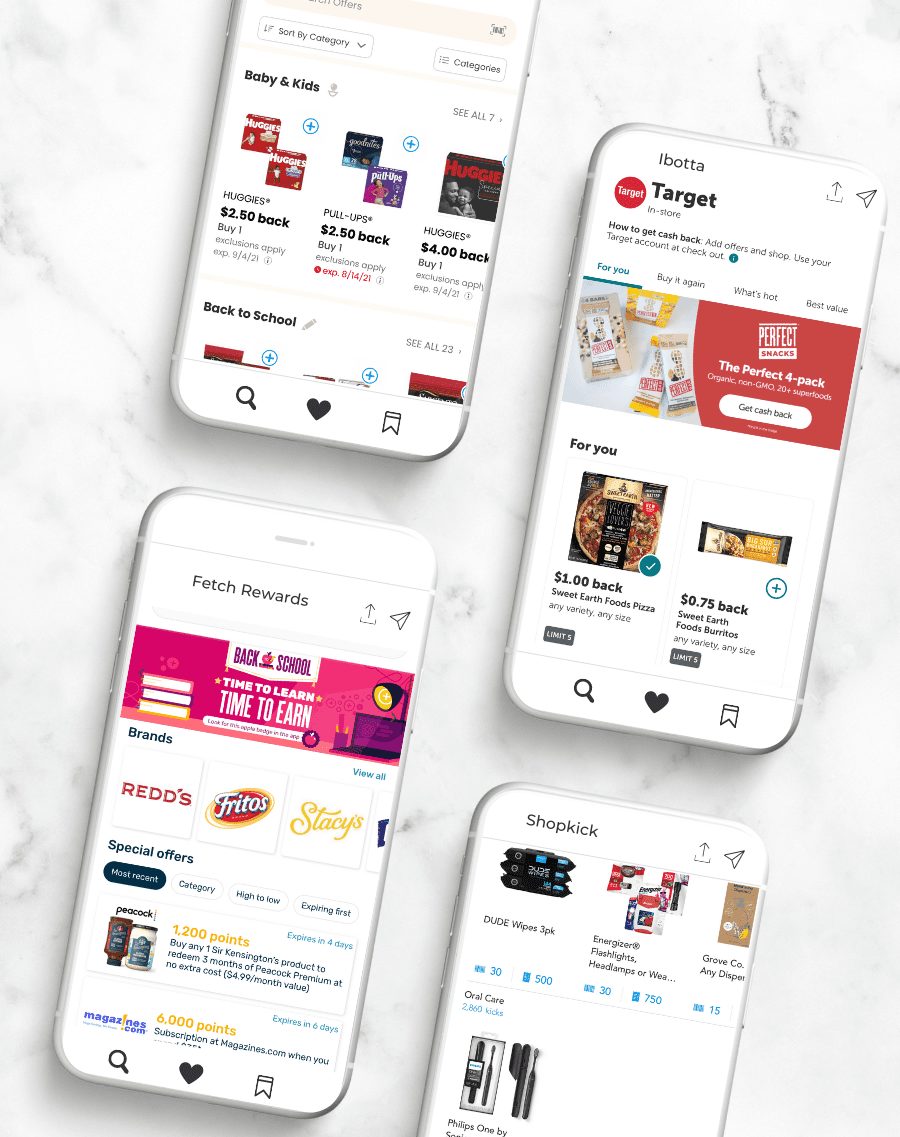 Now let's get some cash back.
Gone are the days where the only way to save was cutting coupons around the kitchen tables for hours. Lots of couponing has gone digital and that includes cash back programs.  
Each cash back program will differ by what it allows in terms of stacking with coupons and the point systems it may use. Click below to be taken to the cash back page where I detail the apps I think are essential to couponing.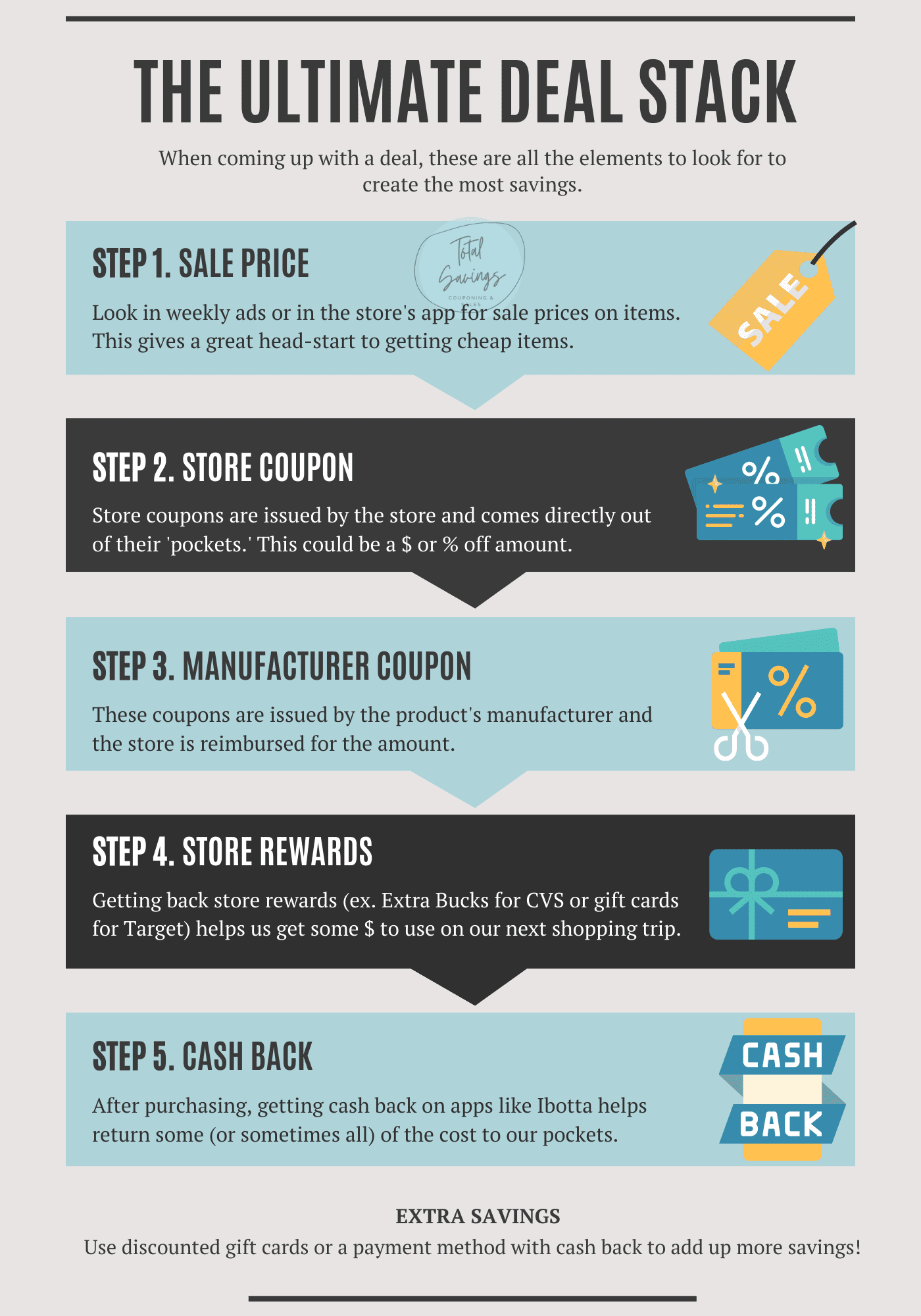 Let's dive deeper
Check out the FAQ for more information on the basics like couponing fine print and the type of inserts to look out for.  If you have more questions, feel free to shoot me an email or DM me on Instagram.